About us
print
Further Informations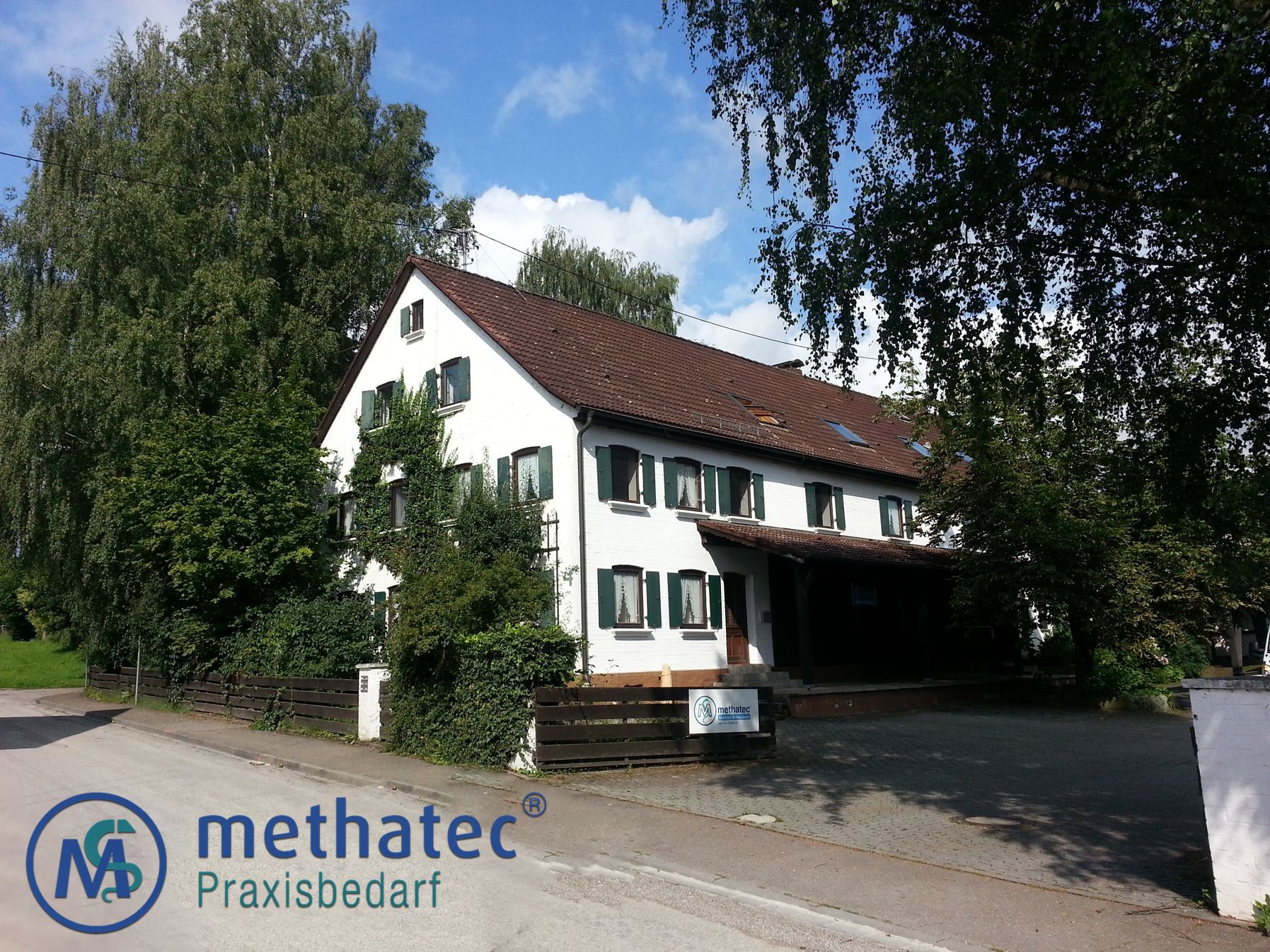 methatec Praxisbedarf mbH & Co., Handels KG
The company methatec® Praxisbedarf was founded over 40 years ago.
The company is located on the edge of a nature reserve in the Bavarian town of Jedelhausen near the university town of Ulm.
In the summer of 2013, the founder, Wolfgang Petschinka, handed over the management to the new owner, Jörg Ringwald, who maintains the established structure and family character of the company and revives it with new impulses. Thus, methatec ® combines tradition and innovation.
Our products and offers
Our extensive range of medical supplies and equipment and consumables is aimed at alternative practitioners, alternative veterinary practitioners, osteopaths, chiropractors, physiotherapists and physicians as well as non-medical practitioner and physiotherapy schools, rehabilitation centers, clinics, hospitals, sanatoriums and addiction centers.
Focus of our constantly optimized range of products in the field of natural medicine are acupuncture, cupping and Baunscheidtherapie.
Acupuncture
We stock a wide selection of needles from major manufacturers such as Seirin, Asiamed, Moxom, HWATO and Cloud Dragon as each therapist places different demands on his acupuncture needles.
Cupping
We carry a wide range of cupping glasses of all variations. Of particular note here are our own products: "methatec ® cupping glasses Celik" which have an innovative pumping system with which you can quickly and easily increase or restore the vacuum at any time.
Our disposable cups save you the usual time-consuming cleaning, disinfection or sterilization.